At long last, we have made it to Rule #10!
Now, the very cynical part of my brain is basically shouting: Molly, no one wants to read a post about the power of friendship! Go sing Kumbaya elsewhere. And I can't say I blame anyone who feels that way. Because you'd think that after the better part of 30 years, I would have figured out how friendship works…rendering the topic of this post largely unnecessary.
But this blog isn't about catering to the whims of my cynicism. So, I'm ignoring that part of me, in an effort to stop prolonging this exposition.
What Molly-Today feels like discussing isn't just the idea of having friends. Rather, I want to discuss how lovely it is that friendship is a powerful ally in our journeys.
And I want to go into this conversation being perfectly honest with myself, and with anyone out there reading this blog: I am not good at being a friend.
Or at least, Molly-Over-The-Past-Ten-Years has not been good at being a friend.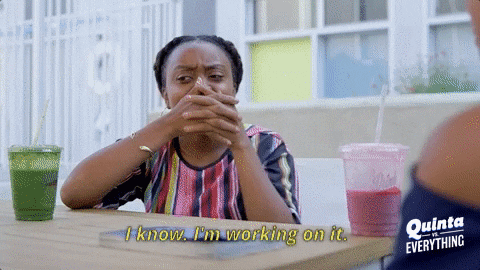 Historically, these are the tendencies I've had in maintaining my relationships:
I hide my feelings. Or convince myself that I'm wrong for feeling a certain way.
I fall out of touch. For seemingly no reason at all.
I cover up my needs. Or figure out a way to work around a need I may have.
I make myself as small as possible, so that I'm not inconvenient or a nuisance.
I seek out someone else to give me identity. After all, why would someone want to know Me?
This list could go on forever. (Seriously.) For the sake of time, I will leave it at that.
Does this sound familiar to a previous post? Because it should: these are excellent examples of Codependency!
I talked about codependency being a large issue in relationships back in Rule #3. And just like our behaviors in any romantic relationship, the same behaviors can be tracked into our platonic ones, too.
So, let's revisit the central theme of Rule #3:
Two individuals honoring each other through their independence, and trusting one another in time spent apart.
Okay, well, that's great, Molly. But it sounds like this rule is just telling me to ditch my best friend for other friends?
To which I will say: Sort of, yes. Though, in my personal quest to become a better friend, I have come to realize that I technically don't subscribe to the term "best friend."
In my humble opinion, we go through too many phases and growth spurts in our lives to assign such a title to any one person. Our lives bring us to so many new people who become influential and meaningful to us, and none of them should be ranked higher or lower than others.
In theory, the people we trust with our thoughts and feelings are those we hold dear. No matter how frequently we interact or talk.
And each person in our sentinel brings their own perspective to our world, and ours to theirs.
There are friends I have known since childhood, and friends I have known for a few months that have impacted me profoundly, in similar yet different ways.
Alternatively, there are people I have known for years who I don't share that connection with.
So, where does that leave this discussion?
Well, recently, a friend of mine and I were discussing our pasts, and we both realized that throughout our lives we had prioritized what we called "friendships" with others, that were actually pretty shallow and baseless.
And when we needed to lean on these friends, we discovered, to our individual dismays, that they fell through.
How could this be? I had devoted so much time with this person, or these people!
Well, my friends, here's a little math fact for you (as a treat):
Distance = Rate x Time
How does this apply here?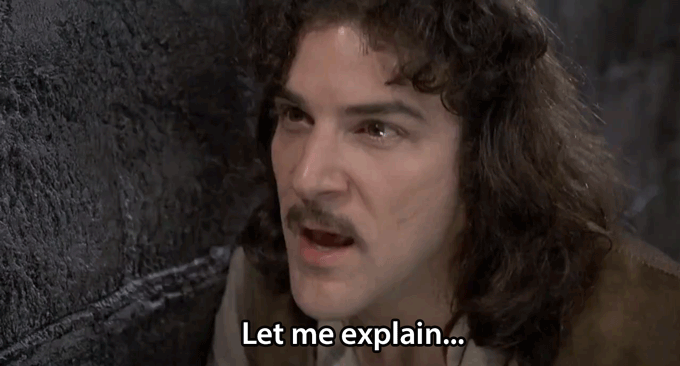 The distance that our relationships will grow does not solely depend on the amount of time you spend doing things with the people around you.
It also depends on your rate of travel.
And with many of Past-Molly's relationships, I was spending the time, but I was particularly guarded, and actively avoided letting anyone get to know Me.
And guess what! That level of vulnerability was reciprocated.
The rate of travel was basically zero. And when you multiply by nothing, you get Nothing.
I'm sure we've all heard the term "fake friend" at some point or another, but I suppose a better term for this concept would be "performative friendship."
And let me tell you: Molly-Over-The-Past-Ten-Years was doing a great song and dance.
This manifested itself almost cyclically.
In each chapter of my life, there was always one person that I spent heavy amounts of time with, above the rest. Perhaps I treated this "friend" as a security blanket of sorts: they would be the person I did everything with.
I wouldn't make plans without consulting this person first, and probably wouldn't attend social outings if that person wasn't in attendance as well.
To the outside world, I could be labeled this person's "Best Friend."
How exciting.
Each iteration of this cycle ultimately involved me allowing someone into my gravitational field for show. I would engage in fun activities or meals or work with them, and have dialogues that went back and forth, but were never substantial enough to really tie me to said person.
A thrilling concept I like to call "Toxicity in Friendship!"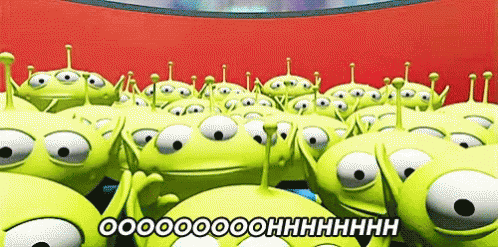 Certainly, Molly-Over-The-Past-Ten-Years didn't set out to have empty connections. And I have built beautiful friendships with many people over my lifetime (mostly because those people are incredible, and innately knew how to navigate the obstacles my anxiety built).
But Past-Molly very simply believed that the people who spent time with her didn't actually want to be doing that, and were just bored. I saw myself as a last resort for others.
I allowed my social anxiety to override the confidence I should have had in myself. I know that I am capable of great friendships, but I believed, to my core, that no one could actually want me around.
So the idea that another person (not to mention several people) would want to participate in my life was fantastical to me. And when one person showed that they were willing to keep me around, I latched on and held tight, ignoring all others.
I wasn't willing to risk losing a "best friend," in favor of developing "true friends."
Because here's the real kicker: I was using my "best friend" as someone who could be my identity. And if I wasn't spending every last one of my waking moments with this person, then who was I???
Further, if I wasn't spending time with them, then what if they forgot about me? What if they replaced me? And then I really was up a creek without a paddle? Without a singular clue as to who I was?
The ultimate Red Flag of these friendships sprouted from the fact that I did not know myself at all.
By implementing Rule #10, we remove our ability to hide behind someone else. Instead, we learn how to connect and thrive, by growing with many. And like we learned in Rules #5 & #6, your sentinel becomes a powerful boundary in cultivating You.
This rule is so important because it actually trains us either to correct or eradicate performative friendships that do not help us to grow.
Because when we limit our sphere of influence to one individual, we actually cut ourselves off at the knees.
We don't get to learn about the world or about ourselves. And by doing so, we end up drawing our fulfillment from someone else. A danger we talked about in Rule #1.
So, this rule is about how we should surround ourselves with the emotional safety true friendships naturally bring, while we chase our dreams and build lives we don't have to escape from.
Surround yourself with people who love and support You, even while you are still figuring out who that is. Surround yourself with people you trust. Tell them about your life, and your heart, and your goals, and let them tell you about theirs!
Surround yourself with people who will help you face your fears. Surround yourself with people who challenge you in a loving way. Surround yourself with people who hold you accountable to yourself.
Rule #10 is about how healthy our lives become when our sentinel is filled with quality and sincerity.
This rule is about painting the beautiful and diverse story of your life, by looking to the people you cherish and love.
So, let's wrap this up:
How do you honor each of your friendships?
How have you seen codependency manifest itself in your relationships?
What are the toxic tendencies you have, which may be undermining your friendships?
Do these tendencies reveal an opportunity for personal reflection and growth?
What I'm learning and loving about each rule we discuss here is that every new rule becomes intertwined with the ones before them.
The conversations we have from implementing Rule #2, help us to dive into our own growth in Rule #1.  And vice versa.  You'll see that each successive rule allows our weekly posts to become knitted even more intricately together!
As I think about each week's exposition, I get excited at how the underlying meaning of each rule is not always what it might seem at the surface. You might be saying to yourself:
So what, Molly? What does that have to do with Rule #3? Why can't my significant and I hang out in public?
Or you might be saying…
Big deal, I'm single. How does this rule apply to me?
To which I will say, I'm glad you asked!
Admittedly, on the surface, Rule #3 sounds like it has to do with social etiquette and how we engage with our partners. But what Molly-Ten-Years-Ago didn't realize she was speaking to, was this:
Two individuals honoring each other through their independence, and trusting one another in time spent apart.
Still not seeing how this rule relates? Let's rephrase: Rule #3 is about having so much confidence in yourself, that nothing can shake the confidence you have in your partner.
This rule was inspired by watching a dear friend of mine meet (and fall in love with) a wonderful man (who she proceeded to marry and has 3 beautiful children with), and observing how they socialized.
I remember feeling so impressed at how calm she was in their relationship, and how they both could disengage from each other at social events, without a care in the world.
Most relationships I had observed until that point were heavy on the codependency. Defined by excessive emotional or psychological reliance on a partner, codependency is a difficult trait to hide…and an awkward one to endure as an outsider.
This particular brand of addiction looks like two people who can't be apart for more than a few minutes, before needing to reunite. From here, this couple proceeds to hang all over each other for the rest of the event. If they do manage to drum up the energy to separate for any stretch of time, their audience endures endless conversations about the missing significant.
So, imagine how refreshing it was for me to see that my friend and her then-suitor could stand to be apart for these large group events. And not only physically apart, but that she spoke of him only briefly and only if asked.
So, we're going to focus now on those couples that exhibit high levels of codependency. Because nothing oxidizes faster than a toxic relationship in the harsh light of day, let's discuss why failure to accommodate for Rule #3 might be an indicator of red flags in a relationship.
As usual, we'll call my favorite witness to the stand: Me-Over-The-Past-Ten-Years.
In my past relationships, there were plenty of reasons I felt compelled to babysit my exes in social gatherings, but I've narrowed our list down to the three main insecurities I had:
1. I was worried they would feel uncomfortable talking with my friends or family without me there.
2. I was worried they might act rudely towards someone, and I wanted to run interference to prevent that from happening (or to be able to rationalize it away later).
3. I was worried they would flirt with other women behind my back.
There are so many other reasons I've felt the need to hover around my exes. And all of these reasons existed because I probably knew that the guys I chose to date were guys I should never have chosen to date.
Because in a healthy Green-Flag kind of relationship, your partner should enjoy spending time with the people who make you happy. Your partner should not be prone to making rude comments towards others. And your partner should not be developing an attraction with someone who isn't you.
These are just basic ground-level standards, Mol.
But here's the jagged little pill Molly-Over-The-Past-Ten-Years never wanted to take: if you feel like you need to babysit your partner, you should pay attention to that instinct. And honor it.
Dig in and understand the root cause of those instincts. Don't ignore them or hope them away. Your instincts are important to have, because your heart is a precious thing and should be protected. And you should be The General leading that vanguard, joined only by the partner who is worthy of you. Not the partner who tricks you into letting your guard down.
But even more so, your instincts tell you where you have some reflection to do, and maybe even some growth.
For each of the aforementioned reasons, my instincts set off every alarm system my brain had in place. These instincts were pulling me toward reflection I desperately needed and lovingly avoided.
That reflection should have looked like this:
1. Why is my partner uncomfortable around the people I care about? Why do I feel I insecure about it?
2. Why does my partner make rude comments when interacting with someone? Why do I entertain this behavior in this person?
3. Is my partner as invested in this relationship as I am? Why do I allow myself to feel devalued?
And finally:
Having made all of these observations, what do I want to do about it?
These are scary questions I didn't have the guts to face over the past decade. And each of these questions showcased areas where I needed to develop and strengthen myself.
In the first instance, I was afraid that my friends or family would not like my partner. I was distrustful of my own judgment of character. In the second, I was worried my partner would give them concrete reasons to dislike him. Most of the time, my partners had already given me various reasons not to like them, which I justified and ignored. And finally, I was scared that my partner didn't even like me, and was always looking for someone better. (It goes without saying that I was acutely aware there were reasons to be suspicious of this.)
I think there's something to be said about hindsight here, but c'est la vie!
I may have a hard time accepting that a man who I feel calm with is someone I am worthy of. I may also have a hard time accepting that the Brooding-Batman types I dated in the past couldn't be the one for me (read: couldn't be fixed).
Clearly, I'm still working on Rule #1 for myself, and that's okay! What's most important is that, at long last, I chose to stop running. I chose to defend my boundaries, my standards, and myself. (And now, here we are.)
Developing the strength to ask the hard questions early-on, of yourself and then of your partner, facilitates the on-going conversation you should be having with them. Additionally, it commands respect.
With each question you answer together, you build momentum for growth. This rule either cultivates a healthy relationship, or it allows you to make an informed decision on the fate of said relationship.
Beyond the red flags we address in ourselves and our relationships, we should pay attention to the green flags. We should celebrate those positive traits in our relationships!
Considering that I am single myself, I love seeing my friends enter into healthy relationships. And I love taking notes on how they do it, in their own unique ways.
It allows me to identify the various green flags that can (and should) present themselves in healthy relationships: in the way each person honors the other.
Where each partner can reach out to the other's friends and family at anytime, for casual conversation or to make special plans. For instance, my friend's fiancé contacted his AND her entire family and her friends to set up an expansive, surprise birthday Zoom call, so she could celebrate in quarantine!
Or where each partner is respectful in how they treat others. My sister's partner can make anyone smile and feel included by how at ease he is in conversation with them.
But especially where each partner is so enamored with the other, that they could never be distracted by someone else. My new brother-in-law knew the second he saw my sister that she was The One. And his devotion to her is unwavering, and apparent to everyone.
What beautiful couples I get to surround myself with and learn from!
This rule is about cultivating such a strong and healthy relationship with yourself, and then your partner, that you both can withstand a moment (or two) of separation.
And this rule is about facing the underlying fears you may have, which contribute to codependency issues in a relationship.
So, let's wrap this up:
What are fears you have held in past relationships, or even a current relationship?
How do these fears translate to insecurities you have about yourself?
What Green Flags have been exemplified in the healthy relationships around you?
How can you implement these Green Flags in the way you see and treat yourself?