At long last, we have made it to Rule #10!
Now, the very cynical part of my brain is basically shouting: Molly, no one wants to read a post about the power of friendship! Go sing Kumbaya elsewhere. And I can't say I blame anyone who feels that way. Because you'd think that after the better part of 30 years, I would have figured out how friendship works…rendering the topic of this post largely unnecessary.
But this blog isn't about catering to the whims of my cynicism. So, I'm ignoring that part of me, in an effort to stop prolonging this exposition.
What Molly-Today feels like discussing isn't just the idea of having friends. Rather, I want to discuss how lovely it is that friendship is a powerful ally in our journeys.
And I want to go into this conversation being perfectly honest with myself, and with anyone out there reading this blog: I am not good at being a friend.
Or at least, Molly-Over-The-Past-Ten-Years has not been good at being a friend.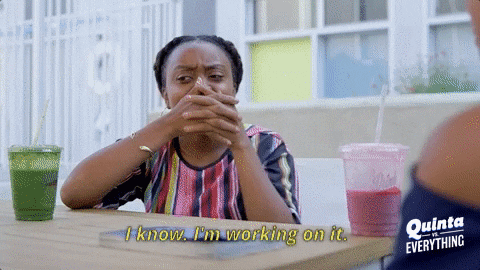 Historically, these are the tendencies I've had in maintaining my relationships:
I hide my feelings. Or convince myself that I'm wrong for feeling a certain way.
I fall out of touch. For seemingly no reason at all.
I cover up my needs. Or figure out a way to work around a need I may have.
I make myself as small as possible, so that I'm not inconvenient or a nuisance.
I seek out someone else to give me identity. After all, why would someone want to know Me?
This list could go on forever. (Seriously.) For the sake of time, I will leave it at that.
Does this sound familiar to a previous post? Because it should: these are excellent examples of Codependency!
I talked about codependency being a large issue in relationships back in Rule #3. And just like our behaviors in any romantic relationship, the same behaviors can be tracked into our platonic ones, too.
So, let's revisit the central theme of Rule #3:
Two individuals honoring each other through their independence, and trusting one another in time spent apart.
Okay, well, that's great, Molly. But it sounds like this rule is just telling me to ditch my best friend for other friends?
To which I will say: Sort of, yes. Though, in my personal quest to become a better friend, I have come to realize that I technically don't subscribe to the term "best friend."
In my humble opinion, we go through too many phases and growth spurts in our lives to assign such a title to any one person. Our lives bring us to so many new people who become influential and meaningful to us, and none of them should be ranked higher or lower than others.
In theory, the people we trust with our thoughts and feelings are those we hold dear. No matter how frequently we interact or talk.
And each person in our sentinel brings their own perspective to our world, and ours to theirs.
There are friends I have known since childhood, and friends I have known for a few months that have impacted me profoundly, in similar yet different ways.
Alternatively, there are people I have known for years who I don't share that connection with.
So, where does that leave this discussion?
Well, recently, a friend of mine and I were discussing our pasts, and we both realized that throughout our lives we had prioritized what we called "friendships" with others, that were actually pretty shallow and baseless.
And when we needed to lean on these friends, we discovered, to our individual dismays, that they fell through.
How could this be? I had devoted so much time with this person, or these people!
Well, my friends, here's a little math fact for you (as a treat):
Distance = Rate x Time
How does this apply here?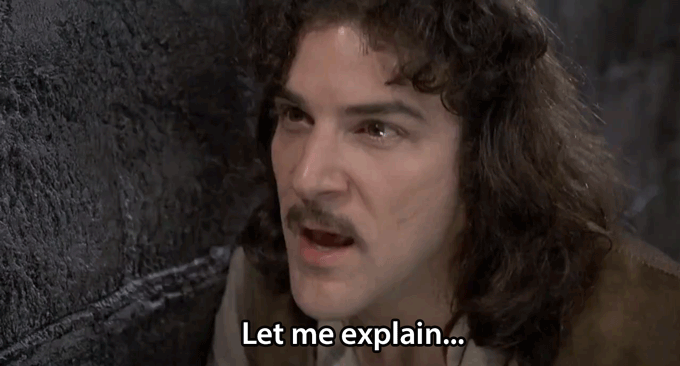 The distance that our relationships will grow does not solely depend on the amount of time you spend doing things with the people around you.
It also depends on your rate of travel.
And with many of Past-Molly's relationships, I was spending the time, but I was particularly guarded, and actively avoided letting anyone get to know Me.
And guess what! That level of vulnerability was reciprocated.
The rate of travel was basically zero. And when you multiply by nothing, you get Nothing.
I'm sure we've all heard the term "fake friend" at some point or another, but I suppose a better term for this concept would be "performative friendship."
And let me tell you: Molly-Over-The-Past-Ten-Years was doing a great song and dance.
This manifested itself almost cyclically.
In each chapter of my life, there was always one person that I spent heavy amounts of time with, above the rest. Perhaps I treated this "friend" as a security blanket of sorts: they would be the person I did everything with.
I wouldn't make plans without consulting this person first, and probably wouldn't attend social outings if that person wasn't in attendance as well.
To the outside world, I could be labeled this person's "Best Friend."
How exciting.
Each iteration of this cycle ultimately involved me allowing someone into my gravitational field for show. I would engage in fun activities or meals or work with them, and have dialogues that went back and forth, but were never substantial enough to really tie me to said person.
A thrilling concept I like to call "Toxicity in Friendship!"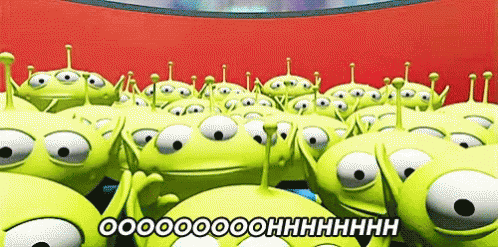 Certainly, Molly-Over-The-Past-Ten-Years didn't set out to have empty connections. And I have built beautiful friendships with many people over my lifetime (mostly because those people are incredible, and innately knew how to navigate the obstacles my anxiety built).
But Past-Molly very simply believed that the people who spent time with her didn't actually want to be doing that, and were just bored. I saw myself as a last resort for others.
I allowed my social anxiety to override the confidence I should have had in myself. I know that I am capable of great friendships, but I believed, to my core, that no one could actually want me around.
So the idea that another person (not to mention several people) would want to participate in my life was fantastical to me. And when one person showed that they were willing to keep me around, I latched on and held tight, ignoring all others.
I wasn't willing to risk losing a "best friend," in favor of developing "true friends."
Because here's the real kicker: I was using my "best friend" as someone who could be my identity. And if I wasn't spending every last one of my waking moments with this person, then who was I???
Further, if I wasn't spending time with them, then what if they forgot about me? What if they replaced me? And then I really was up a creek without a paddle? Without a singular clue as to who I was?
The ultimate Red Flag of these friendships sprouted from the fact that I did not know myself at all.
By implementing Rule #10, we remove our ability to hide behind someone else. Instead, we learn how to connect and thrive, by growing with many. And like we learned in Rules #5 & #6, your sentinel becomes a powerful boundary in cultivating You.
This rule is so important because it actually trains us either to correct or eradicate performative friendships that do not help us to grow.
Because when we limit our sphere of influence to one individual, we actually cut ourselves off at the knees.
We don't get to learn about the world or about ourselves. And by doing so, we end up drawing our fulfillment from someone else. A danger we talked about in Rule #1.
So, this rule is about how we should surround ourselves with the emotional safety true friendships naturally bring, while we chase our dreams and build lives we don't have to escape from.
Surround yourself with people who love and support You, even while you are still figuring out who that is. Surround yourself with people you trust. Tell them about your life, and your heart, and your goals, and let them tell you about theirs!
Surround yourself with people who will help you face your fears. Surround yourself with people who challenge you in a loving way. Surround yourself with people who hold you accountable to yourself.
Rule #10 is about how healthy our lives become when our sentinel is filled with quality and sincerity.
This rule is about painting the beautiful and diverse story of your life, by looking to the people you cherish and love.
So, let's wrap this up:
How do you honor each of your friendships?
How have you seen codependency manifest itself in your relationships?
What are the toxic tendencies you have, which may be undermining your friendships?
Do these tendencies reveal an opportunity for personal reflection and growth?